Jalil Abdul Aziz
Tuesday, April 16, 2013/5 Jamadil End 1434
Alor Setar, Kedah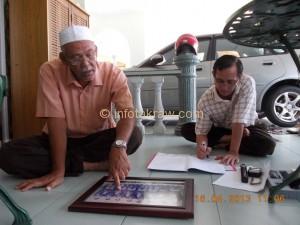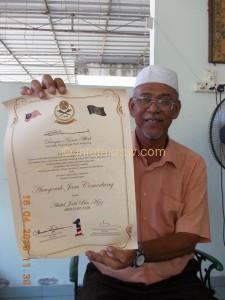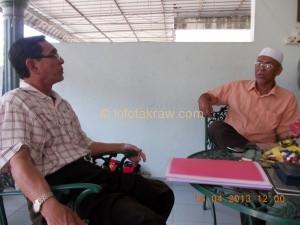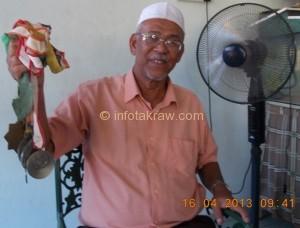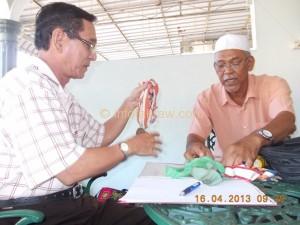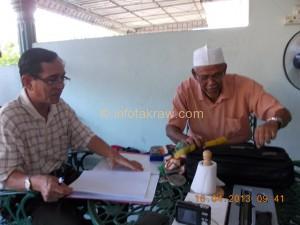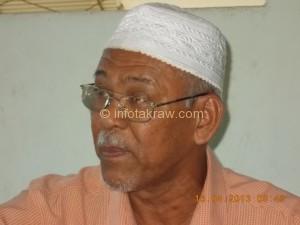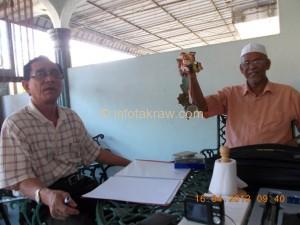 Ihsan Abdul Aziz Jalil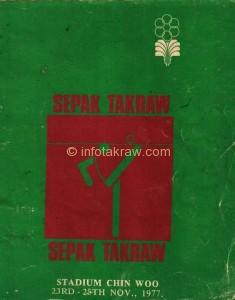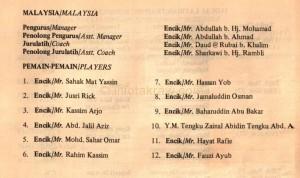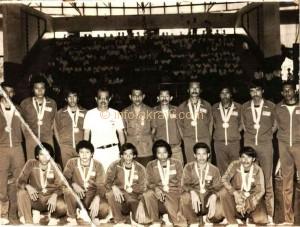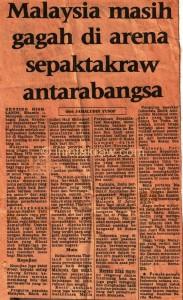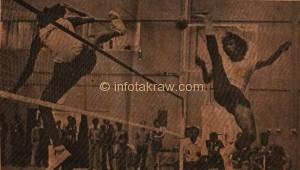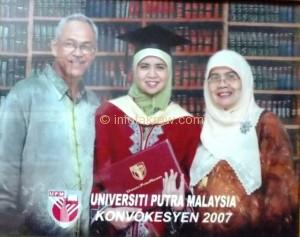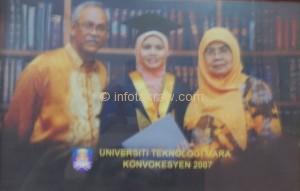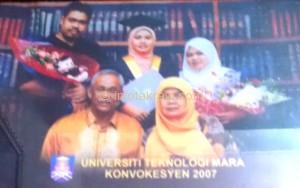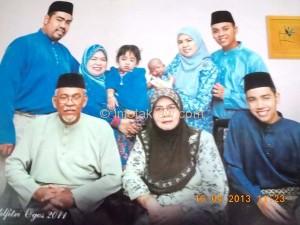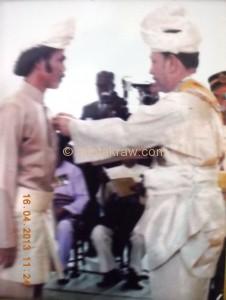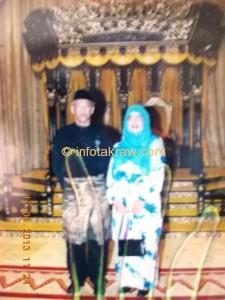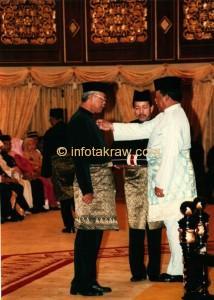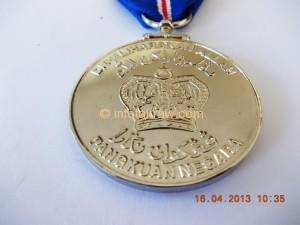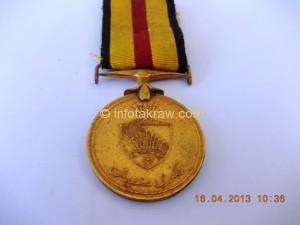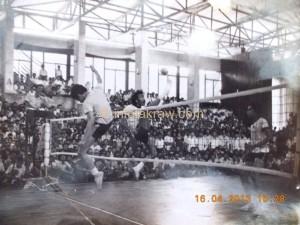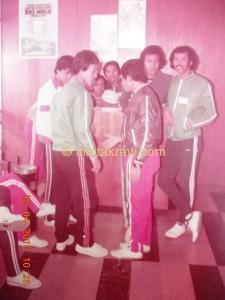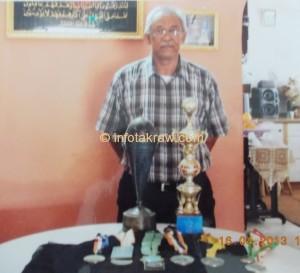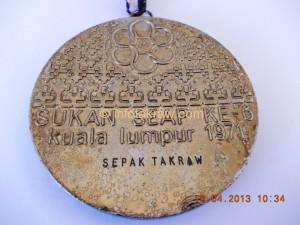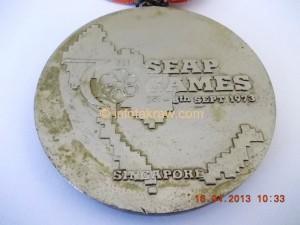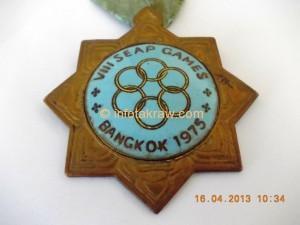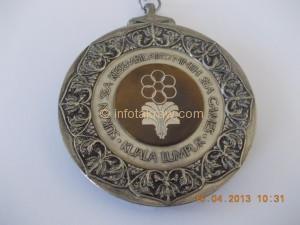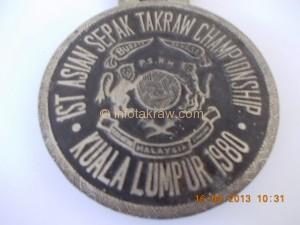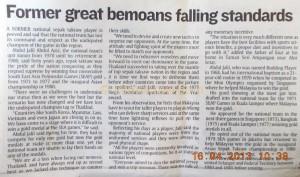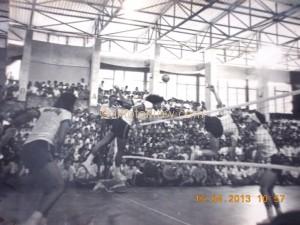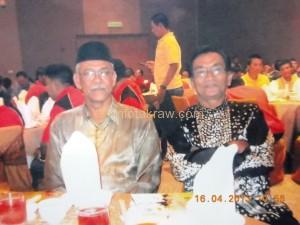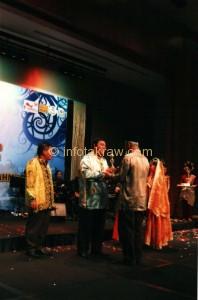 NAME                     : JALIL BIN ABDUL AZIZ
SPORTS                    : SEPAKTAKRAW
YEARS ACTIVE        : 1970 - 1980
START ENGAGED    1970
  Sepak Takraw is a combination of two words taken from the two countries, a "kick" from Malaysia's own country and "takraw" from Thailand, then from this moment sepaktakraw sport was accepted as one of the international events contested disukan "SEAP1965" and subsequently to now reached the stage of "SPORTS ASIA" and "WORLD COMPETITION" Earlier this sport popular with the name "SEPAKRAGA JARING". My involvement is in both the sport even at that time was first introduced but sepaktakraw associations state still retains the old name of their association and conducting competitions in accordance with the law sepakraga net until after the year 1969 it is then fully applicable to the present sepaktakraw . In 1970 I was elected for the first time a team representing Malaysia in Singapore and Malaysia Sports Festival has won gold in sepaktakraw. Since then I am a regular player who represented the national team in the sport SEAP 1971 KUALA LUMPUR, 1973 SINGAPORE SEAP, SEAP 1975 BANGKOK, SEA GAMES 1977 Kuala Lumpur and all the tournaments I help the team collect gold sepaktakraw Malaysia "straight flush." ​​In 1979 I have been training center for sea sports Jakarta but unfortunately I have menarikdiri since that final moment of the reasons that can not be avoided, however, able to obtain emas.Pada Malaysia 1980 Malaysia sepaktakraw associations exert undue influence by introducing sepaktakraw sports tournament "Asian tournament" in Kuala Lumpur I was also selected to represent the national team and helped the Malaysian team earn gold.
SWEET EXPERIENCE:
Won all international sports events sports festival sepaktakraw from Singapore, SEAP Games, Sea Games and Asian Tournament by obtaining all   gold. I never lost squadron against good opponents from Thailand, Singapore, Indonesia, Philipine, Brunei and Loas time.
The experiences BITTER:
I think the experiences in sports bitter sepaktakraw not there, just that I feel aggrieved because sepaktakraw sports disukan Rangoon SEAP 1969 dropped not because there is not enough proper quorum but accidentally dropped the participating countries must defend sepaktakraw sports.
FOR RETIREMENT:
I retired from representing the national team in 1980 after the Asian Tournament Since then my life has been improved and I have already reached the "peak". I think the present generation was highly robust, Adnan Saidin, Rahim Kassim, Jusri Rick, Malek Shamsuddin and many others who have been able to maintain our tradition of sporting glory until they retire and then we sepaktakraw downfall took place despite some efforts have been made ​​but not yet see more signs of rebound. We need to have players who feared by opponents as Sahak behalf Yasin, Adnan Saidin Aziz Abdul Jalil and some other people.
  ACTIVITIES AFTER RETIREMENT:
Still playing with the team and also the Federal Territory of Kuala Lumpur and at the state tournament and national level until 1981. Thereafter only played and coached for the department only
CURRENT ACTIVITIES:
  Do light exercise, gardening are at home, and help her small business making frozen cakes
ABOUT FAMILY:
Wife: Nahariah Mann
Child: 4 people, 2 males 2 females
Grandchildren: 2 1lelaki 1perempuan and coming soon
Mohd Hilmy (31 years) married
Nur Aida (29 years) married
NurulAini (28 years) married
Mohammad Fahmy (18 years) waiting for public offer
GREATEST ACHIEVEMENT IN A CAREER:
Won the gold medal four times in a row in the sport SEAP 1971, 1973, 1975 AND 1977 SEA
LIST OF ACHIEVEMENTS (FULL)
National Sportsman candidate
Between pairs champion Malaysia in 1968 MAHA festival represent Negri Sembilan
Johan team Cup Minister / Chief Minister of Andhra Pradesh in 1973 represent
SPORTS SEAP
Gold medals (1971, 1973, 1975)
SEA GAMES
Gold medal (1977)
ASIAN Tournament
Gold medal (1980)
SINGAPORE SPORTS FESTIVAL
Gold medals (1970, 1972, 1974 and 1976)
AWARDS
CBC Medal bestowed by the Yang Di Pertuan Besar Negeri Sembilan (1975)
VAT medal bestowed by Her Majesty the King (2004)
Queensland Sportsman (1975)
MAYC Sportsman Cup round of the Prime Minister of Malaysia, Tun Abdul Razak Hussein (1976)
OUTLOOK YAKEB:
I am grateful to the founders who established the Foundation Yakeb. With this foundation can be defended welfare of athletes. Many athletes with a disability and ill health have benefited from it. Indeed, no other body that can look after national athletes other than self Yakeb Foundation. Congratulations to the Committee Yakeb.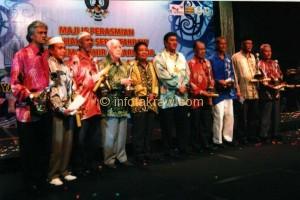 WE MAY NOT forgotten!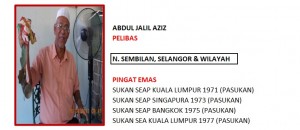 [ More information ]
Category: Legend Gold